Lighting and Lighting control is an essential part of any home cinema space. The correct lighting for your cinema room will completely transform its look and feel and should not be overlooked by any means.
There are many different types of lighting that will enhance the atmosphere of your viewing experience. Typically most of our lighting solutions are based around the use of 'dimmable' lights. This is vital for home cinema rooms so as to avoid lights being too bright. Bright lights will wash out the projector's image and distract you from your movie.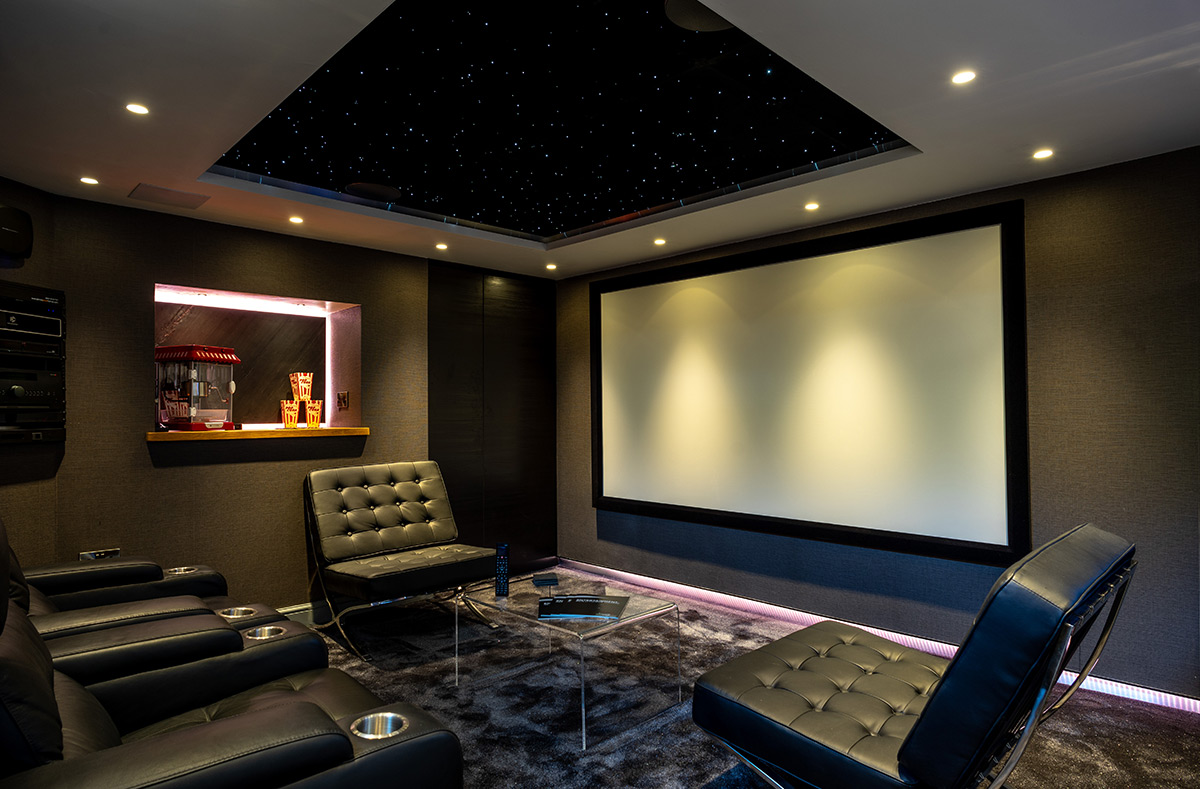 Overhead Lighting (Spots)
Almost all home cinema rooms should include some form of overhead lighting. This is by far the best and easiest way to completely light a room. These will need to be fully lit in order for everyone to get situated, clean the room, etc. Basically, these are used while not watching anything. However, while watching something, these lights are usually turned off or set to very low level.
Wall Lights
Wall lights add a great effect to the look and feel of any home cinema, with the light generally being directed up or down (not outwards). Wall lights are not meant to completely light the room, they are more used as complementary lighting. These can be left on at a very dim level during the movie, TV show, etc because they should not wash out the projector's image.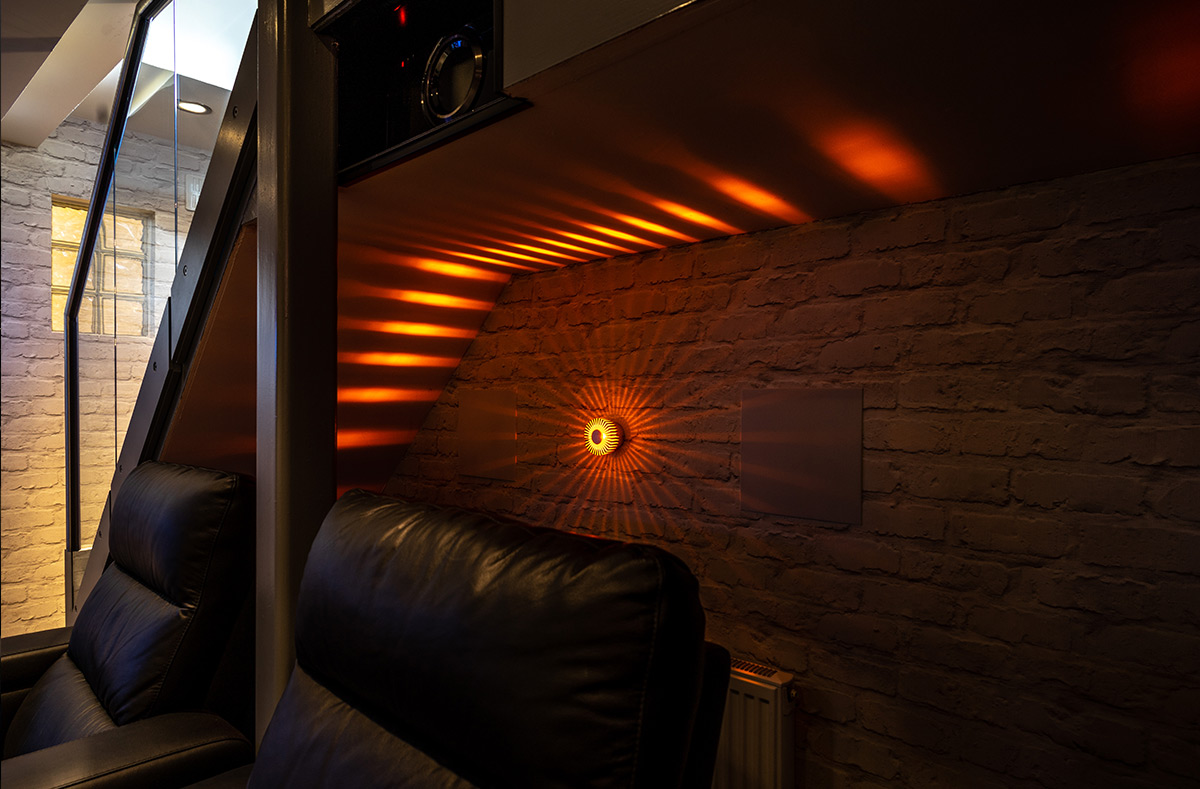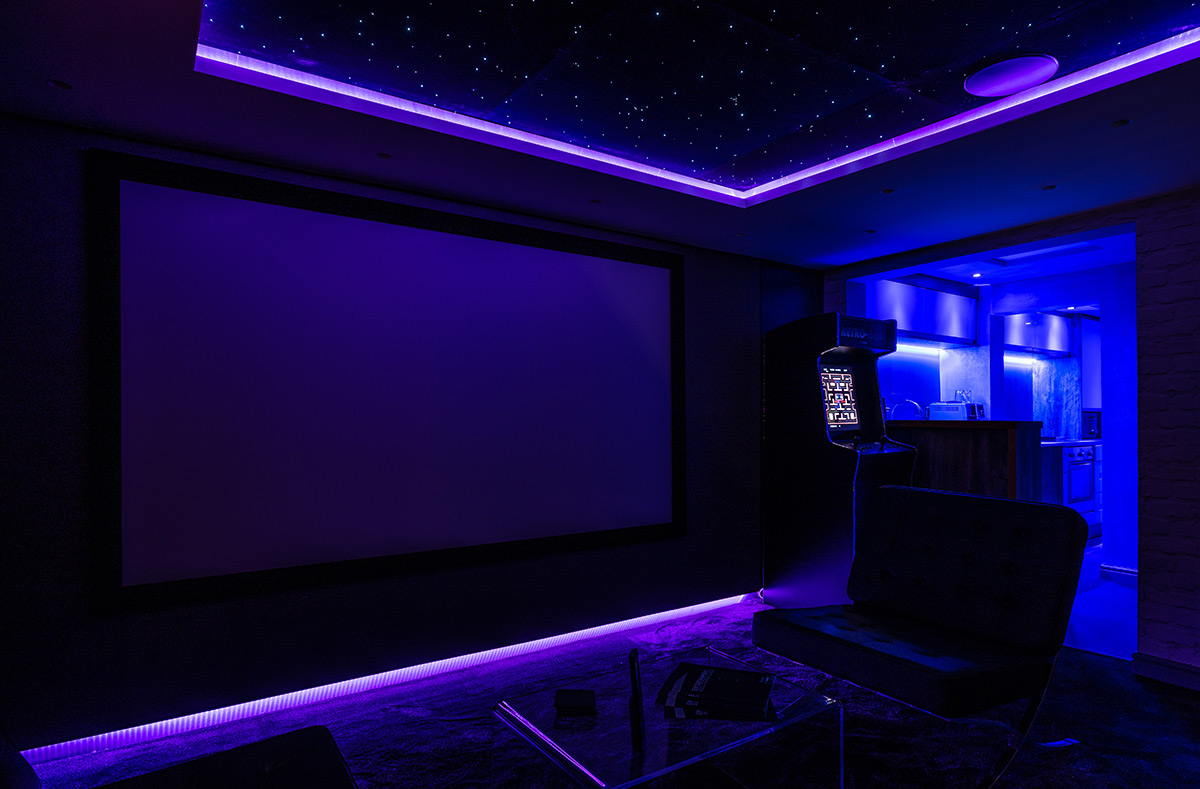 LED Light Strips
LED strip lights are a popular choice for many bespoke home cinema projects. They can be supplied in both single colour and colour changing variants. Whilst not necessarily an essential item, they certainly add a great effect to most home cinema projects. Like all our other lighting products, LED strip lights supplied by The Home Cinema Co. are configured to operate effortlessly as part of the whole room 'smart' lighting solution.
Fiber Optic 'Starfield' Lighting
Starfield lighting is another popular choice for many of our customers. Whilst not suited to every home cinema project, they certainly look amazing when matched to a suitable cinema room design.
Why not come and see it for yourself? Contact Us to book a demo slot at our West Yorkshire showroom.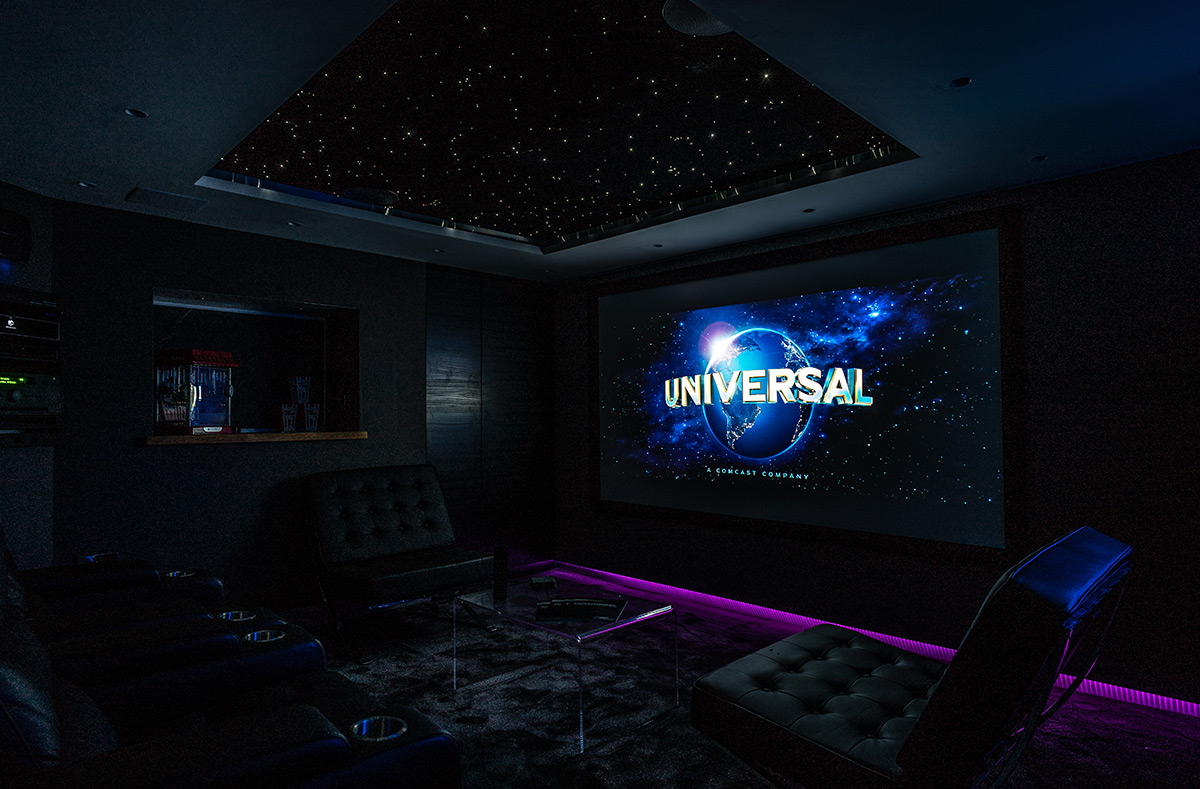 Ready to take the next step?
Tell us about your project
Contact Us