We're the UK's Premier Home Cinema Solutions Provider.
Based in the North of England, The Home Cinema Company offer a full turn-key service creating bespoke home cinema specialist solutions. We are extremely passionate about building the very best home cinema experience for our customers. Every cinema room is carefully designed around our client's individual needs and ideas and therefore no two rooms are ever the same.
Experience is EVERYTHING
When you are looking to spend your hard earned money on the cinema room of your dreams, it is important to have confidence in the company you choose to carry out this work. The popularity of the Home Cinema market is stronger today than ever, which in turn has resulted in a sharp rise in companies appearing from out of nowhere offering similar home cinema and related AV/Technology services with virtually NONE of the essential background knowledge and experience that is needed to set things up as best as can be.
This often leaves the end user with a vastly under-performing solution. How do we know this? Well approximately 15% of our workload is spent going out to fix jobs that have been carried out by other, less experienced installers!
Come and experience it for yourself…. Contact us to book a showroom demo appointment.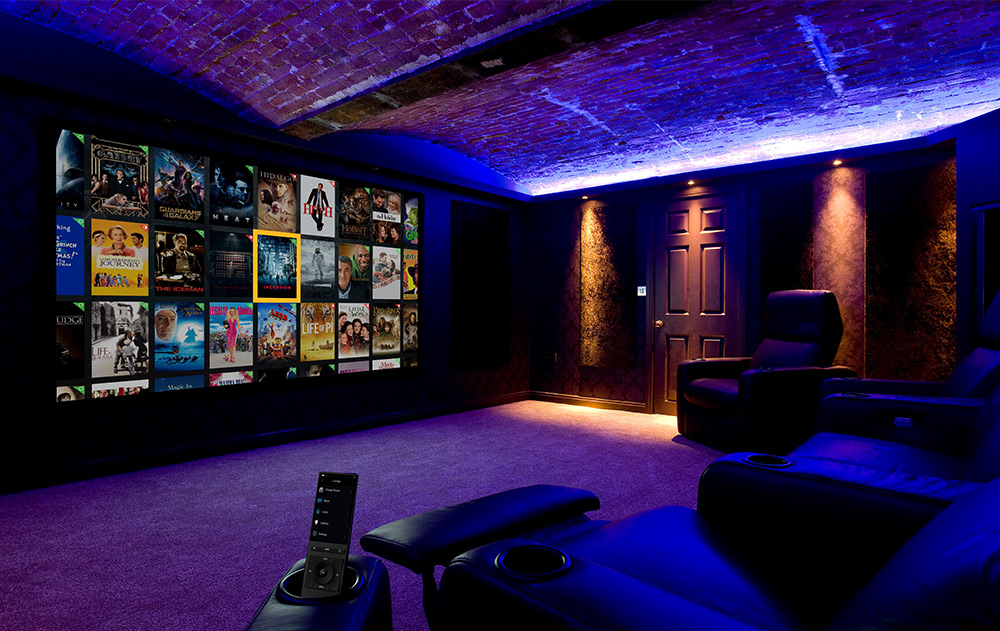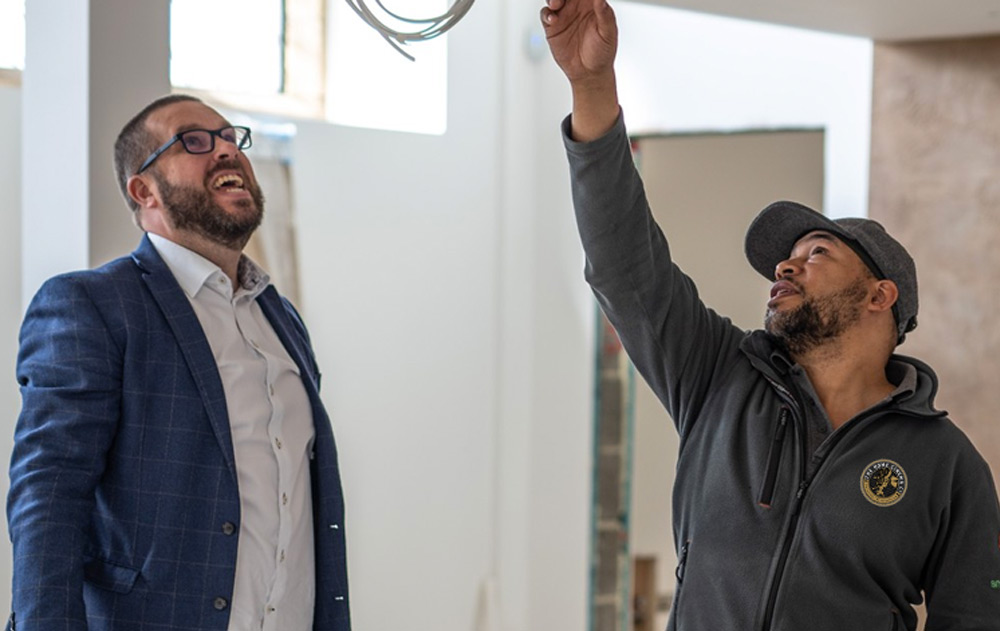 Our Story
So who is The Home Cinema Company, and how did we get to where we are today? The Home Cinema Co. was formed as a dedicated arm of Smart Synergy, a well-respected provider of Smart Home Technology Solutions across the UK and overseas. Smart Synergy have been long term members of CEDIA (Consumer Electronics, Design & Installation Association) and are partnered with multiple industry related businesses including Builders, Architects, Interior Designers, Lighting Design Companies and Electricians etc.
Co-founder and home tech guru Shaun Hawkins, officially entered the world of custom audio visual & home technology solutions industry in 2003, after having already spent the previous 14 years working in the consumer electrical and AV retail sector. This came about, when Shaun discovered that the majority of people who have any sort of home cinema related equipment, did not have it set up correctly – Meaning that after spending good money on a new TV and Surround Sound system, people were simply not getting the best possible picture, sound or often a combination of the two!
Fast forward to present day and the scale of the team and services offered has grown exponentially with a proven track-record for designing and building truly awesome home cinema rooms. Many of our previous installations have been awarded a number of top industry accolades including Best Home Cinema room. Furthermore, many of the home cinema installations that our team have produced have also been featured in some of the top UK consumer Home Cinema magazine publications. Rest assured, our customers are in good hands!
What Our Customers Say
Lee and Shaun's knowledge about every aspect of our cinema room was outstanding. From the room layout to the tech, they guided us through the whole project and delivered a cinema room to our expect specification. Highly recommend!
A fantastic service from start to finish. The Home Cinema Co. team managed every aspect of our project with meticulous detail, and the result was spectacular - it's like going to the cinema every day!
We had been previously let down by other companies who installed our cinema to a sub-standard quality. Thankfully The Home Cinema Company guys came to the rescue; they rebuilt and reconfigured our whole room and now it works perfectly. Thank you!
Our Truly Awesome Partners